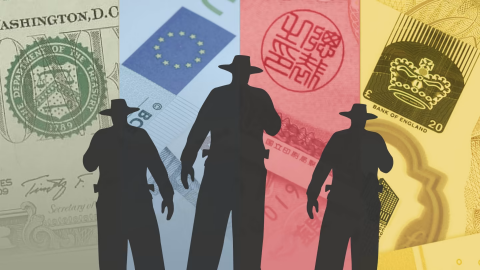 As the day starts on this Thursday, the 10-year TSY and 30-year TSY yields are at 4.97% and 5.08% respectively. If these yields also are where these benchmark securities close this afternoon, they would represent yet another closing high yield level since 2007.
Back in his Lehman Brothers fixed-income trading days, Lars Toomre was known as one of the Bond Vigilantes. In those days, participants on the Wall Street fixed-income trading floors used terms like "market puke" and "catching a falling knife." It is amusing to hear others begin to use such terms again. Brass Rat Capital ("BRC") senses that longer-term Treasury interest rates will not stabilize until after the selling goes to an extreme.
This will mean that many who have bought bonds since the Fed started to increase interest rates will finally capitulate and start to sell to prevent yet further price losses. Watch the price performance of Bank of America with their very large unrealized losses in their held-to-maturity bond portfolios. Also, keep an eye on TLT ETF. Will the selling volume in that long duration pick up yet again?
Tonight, President Biden is reportedly going to ask for a $100 billion supplemental funding bill to support foreign wars and the security of the southern American border. Do not be at all surprised that the Bond Vigilantes demand that this amount be paid for with real revenues. Whether the Washington political class yet understands that the Federal deficit funding "game" has changed remains to be seen. Thus, expect -- like BRC does -- for the bond markets to demonstrate a world of hurt with further bond losses.