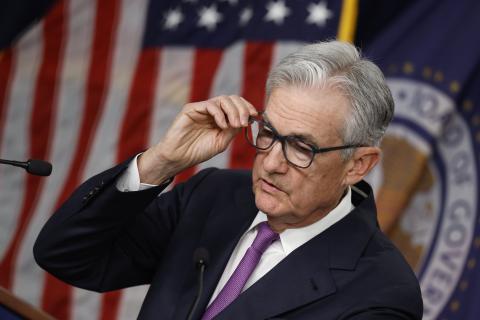 The equity markets have not correlated with the fixed-income markets for most of the year. Energy has recently broken out to higher prices and the consumer confidence numbers are beginning to turn down.
Wow is the Bloomberg Surveillance program negative this morning. This correlates well with what Brass Rat Capital wrote about this weekend. The desire for a "higher for longer" Fed Funds rate seems to be permeating the thinking of many market participants.
Lars Toomre has been asked where he thinks the 10-year TSY yield next goes. His off-the-cuff response was somewhere in the area of 5.25%. Lars, though, is privately wondering whether 6.00% should be in the cards since there is so much Treasury supply coming into the credit markets. It is going to be very tough for longer rates to rally much with the need to fund so much Treasury issuance to fund the national debt.